Mickey Redwine - Offerings
| | |
| --- | --- |
| I wish you enough gain to satisfy your wanting and enough loss to appreciate all that you possess... | |
Mickey Redwine - Select Achievements

A sampling of personal and corporate achievements

1988
Awarded Two U.S. Patents
On boring tools & sold licensing rights of several others.

1997
Dynamic Cable Sets a World Record
For a directional bore (6,600 ft.) under the Potomac River near Washington D.C.

2003
Gubernatorial Appointment by Texas Governor Rick Perry
Commissioner to the TX Residential Construction Commission.

2003
Appointed by the Texas Supreme Court
State Bar Board of Directors (public member)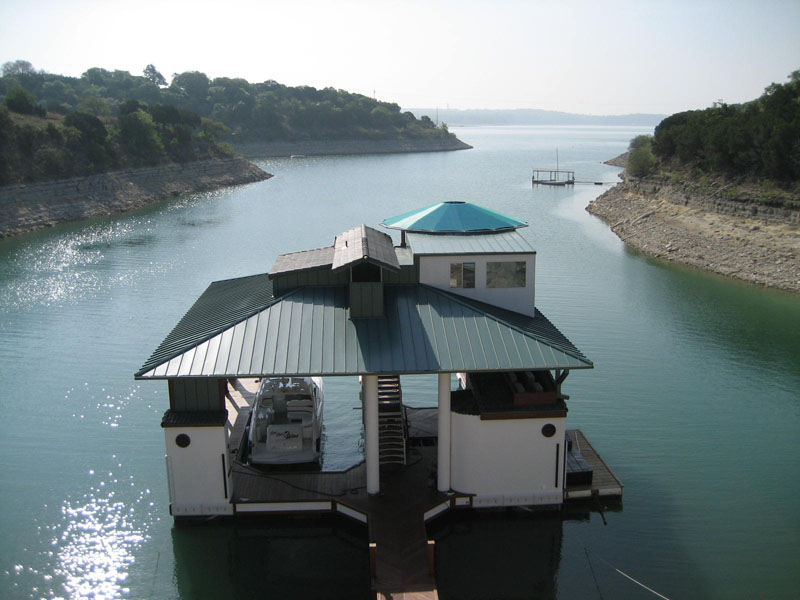 Offerings - Cala Zarca Resort:
"Begun as a small private resort, the 'Red-Red-Wine' Estate (aka Cala Zarca, which means "light blue cove" in Spanish) has grown into a compound on Lake Travis in Central Texas. Mickey Redwine, the owner of both the highly successful Texas-based Dynamic Holdings and this massive, sprawling and unique project, set out to construct his own Southwestern reclusive getaway." (Excerpt from US Builders Review - read more here)
Offerings on Cala Zarca (visit www.calazarca.com for more information) are currently being accepted:
Viewings by appointment only.
Serious inquiries only please.
This is not only a unique and anomalous (76) acre lakeside property and estate, it is an astute investment in high-end real estate that is totally unencumbered and ripe for both private and commercial development in an area on the North Shore of Lake Travis that is destined to explode in value. This is not only due to it's uniqueness as an unprecedented private resort, but also due to it's being the only large undeveloped, un-restricted property in the area that's not in the city limits, yet maintains city utilities.
Please watch the video production and read the full US Builders Review article at www.calazarca.com to fully appreciate the investment efficacy that this property offers.
Parties interested in viewing the property for the purpose of submitting an offer please contact Mickey Redwine at mickeyredwine@gmail.com.